Your Network Creates Your Networth Join the Momentum Society.
As an agent, you will read about the success agents are having in FES, as well as how-to postings on building your agency, training tips, product information and much more. Last but not least you will have the opportunity to expand your network which will ultimately increase your net worth! Be sure you and your team visit this page frequently throughout each week for updates on events and activities. Also, add friends who you believe would add value to the group as well. We look forward to serving and connecting with you!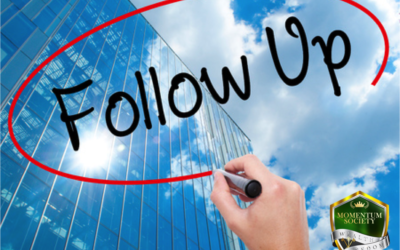 Have you ever met with a prospect and they showed interest, but you didn't follow up?  If your answer is "Yes", you're not alone - it has happened to many Network Marketers. Oftentimes, the lack of follow up is because the prospect didn't say "Yes" right away and it...